Home > About us
About us
The Leadership Framework Pty Limited is a member-based advisory business built on a unique and fully integrated framework for leadership. Developed through extensive research and experience in coaching and leading people, the Leadership Framework is a best practice model for people management.
The foundational concepts and principles used in this framework were originally developed by Dr Elliott Jaques and Lord Wilfred Brown in their body of work known as 'requisite organization' (requisite meaning as required by the natural order of things). This work considers organisational design as a purpose-built structure, with systems of work and specifically defined working relationships that enable people to work towards a common business purpose. The organisation itself is activated by applying effective managerial leadership practices.
Jaques' work was further developed by Barry and Sheila Deane, from PeopleFit Australasia, who simplified and condensed the principles and practices. Using PeopleFit's substantial work we have complemented and modified it using the research of others, where it was consistent with requisite organizational principles, and our own extensive experience.
---
Meet the Director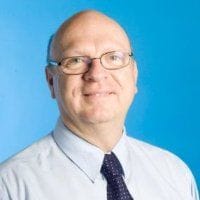 The Leadership Framework Pty Limited was founded by Peter Mills. Peter has over three decades of experience in Human Resources management in a range of industries including engineering, manufacturing, investment, business equipment/IT, petroleum and utilities. He has held senior roles in organisations such as Sydney Water, Canon, Warman International and Caltex. He was also a Board member for WaterAid Australia.
Over the course of his career, Peter has gained significant leadership experience:
As a human resources specialist
As a member of the executive leadership team in both the private and public sector
Working directly with his own team as a leader on setting goals, improving performance and achieving business outcomes
As an adviser and coach to CEOs, managers and non-managers.
Peter has led hundreds of team members in their leadership journey and presented at numerous conferences on a range of people management topics. He and his teams have excelled in many areas and won many awards. These include:
Women in Leadership - Diversity@Work Awards
Work Life Balance - Diversity@Work Awards
Best Graduate Intake Program HR Leadership Awards
Best Change Management Strategy - HR Leadership Awards
Entry Level Program (Finalist) - International Water Association - Professional Development Award
Best HR Strategic Plan - HR Leadership Awards
Best Talent Management Strategy - HR Leadership Awards
Best Employment Branding Strategy - HR Leadership Awards
Employer of Choice (over 1000 staff) - HR Leadership Awards
Best Recruitment and Retention Strategy (Highly Commended) - HR Leadership Awards
---

Peter's application of the principles and practices of the Leadership Framework is distinguished from other practitioners due to his pragmatic nature of what works and doesn't work given the organisational context. Peter focuses on getting the best outcomes for an organisation by understanding how to prioritise and focus on what will provide the greatest return on investment.
Zaklina Civijovski, HR Manager and Dave Ulrich HR Practitioner of the Year 2013 Finalist
---
Browse our website to learn more about the Leadership Framework or to speak to Peter Mills please contact us. You can also view our terms and conditions.