Home > The Leadership Framework > Benefits of the framework
Benefits of the framework
You will see numerous benefits both personally and for the organisation by applying the Leadership Framework at your workplace. The framework is based not just on management customs but is underpinned by solid research combining sociology and psychology with management science.
---
Benefits for managers
Using the concepts of the Leadership Framework will enable managers to build high performing teams, develop team members to their full potential and be personally successful. It does this by providing:
Clarity on the requirements of your role as a manager
Clarity on the role of others in the organisation and how you should interact with them
Clear accountabilities and authorities for managerial work
Principles to manage in a way that builds trust and achieves business outcomes
Practices to develop the full capability of your team
An understanding of how to build effective working relationships across the organisation
A model for diagnosing and correcting managerial leadership and organisation issues
A checkpoint against which you can assess yourself
A code of practice for your managerial work
---
Benefits for the organisation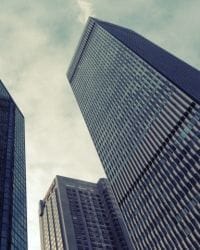 If these concepts are extended across an organisation the additional benefits are:
Consistency in leadership practices across the organisation
Consistent expectations for all managers at all levels
A common language to solve people management issues
An organisational culture based on trust and fairness
Efficient strategy execution
Effective and productive systems of work
The development of workforce capability
Improved staff engagement and effectiveness
---
To unlock the leadership potential at your organisation and take advantage of these benefits become a member or read more about the framework.